What's On
Click to see what's on in these sections
| | | |
| --- | --- | --- |
| 12th Japanese Speech Contest for University Students FINALS DAY | | |
Come along and listen to what university students studying Japanese in the UK have to say! The finalists will give their speeches and presentations in Japanese to an audience of fellow students, teachers, parents, key figures from the UK-Japan world and a panel of judges. The contest will be followed by a reception.
The Twelfth Japanese Speech Contest for University Students is organised by the British Association for Teaching Japanese as a Foreign Language (BATJ) and the Japan Foundation London in joint partnership. The event provides an opportunity for students from the UK and Ireland to demonstrate their Japanese speaking skills.
Free entry, no booking required!
Thinking of going? Let others know through our Facebook Event page.
Date:
4 March 2017 from 1.00pm to 6.00pm
Venue:

King's College London, Strand Campus, Strand, London. WC2R 2LS.

Download SpC12-FinalsProgram
The 12th Japanese Speech Contest for University Students is generously supported by:
| | | |
| --- | --- | --- |
| The Many Faces of Noh - Talk and Demonstration by Hideta Kitazawa | | |
Noh is a traditional form of Japanese theatre characterised by its use of masks. A key element of the performance, Noh masks are both highly detailed and deeply expressive. Originating from just 60 basic designs, today there are believed to be over 200 different kinds in use.

Following the success of his talk in 2009 and as a precursor to the Noh performance 'Noh time like the present…' A Tribute to Akira Matsui, the Japan Foundation are delighted to welcome back second-generation Noh mask carver Hideta Kitazawa. With Kitazawa, this illustrated talk will briefly explore the history of Noh masks and their role in Noh theatre, and will feature a live demonstration of the carving techniques used to create these distinctive pieces.
Kitazawa will also discuss the different types of Noh masks and will examine how the creation and carving process has evolved since 14th century. Drawing on his personal experiences as both a Shinto temple carver and mask maker, Kitazawa's talk will provide an invaluable insight into this ancient art.
Date:
21 February 2017 from 6.30pm
Venue:

Foyles Bookshop, Level 6
107 Charing Cross Rd, London, WC2H 0DT
Booking:
This event is free to attend but booking is essential. To book your place via Eventbrite, please visit: the-many-faces-of-noh.eventbrite.co.uk
This event was organised in partnership with Unanico Group, Richard Emmert & Jannette Cheong who are presenting: 'Noh time like the present...' A Tribute to Akira Matsui at LSO St Luke's on 24 & 25 February. You can see three of Kitazawa's masks in action in these performances. To purchase tickets, please visit the LSO website.
Hideta Kitazawa's lecture is part of a series of lectures/demonstration workshop on the making and role of Noh masks at the following locations:
| | | |
| --- | --- | --- |
| Japan Now at the British Library | | |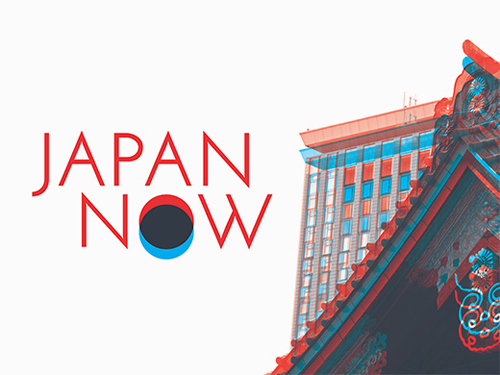 After a very popular event in its inaugural year, Japan Now returns to the British Library with a packed day exploring the literature and culture of this fascinating country, with a range of artists, writers and translators. Alex Kerr, author of the acclaimed book, Lost Japan, reflects on the Japanese landscape and sense of place, alongside Takero Shimazaki, a Japanese architect based in the UK.

We celebrate a range of newly published fiction in English translation, with brilliant writers, including Hiromi Kawakami, author of Strange Weather In Tokyo, Masatsugu Ono and Tomoka Shibasaki reading and discussing their work. We also celebrate the work of the translator, through the Keshiki series, eight chapbooks which are newly published for the Japan Now event.

One of Japan's exciting new generation of filmmakers Momoko Ando, will discuss global influences on her practice, alongside celebrated novelist Yoko Tawada, who joins us from Berlin.

This is an unmissable opportunity to take the pulse of the nation through its artists and their imagination, and to get books signed at the event.
| | |
| --- | --- |
| Date: | 25 February 2017 from 11.00am to 5.00pm |
| Venue: | Knowledge Centre The British Library 96 Euston Road London NW1 2DB |
Please visit the British Library website for full details and to book tickets: https://www.bl.uk/events/japan-now-25-feb-2017-1100
Programmed by Modern Culture in partnership with the Japan Foundation and Writers' Centre Norwich and supported by Great Britain Sasakawa Foundation, the Nippon Foundation and the Japan Society.
| | | |
| --- | --- | --- |
| NIHONGO CUP | The Japanese Speech Contest for Secondary Schools in the UK | | |
We are delighted to announce that the Nihongo Cup Japanese Speech Contest for Secondary School Students in the UK is open for applications!
This contest is open to students in the UK studying Japanese language. There are three categories: Key Stage 3, Key Stage 4&5 Pre-GCSE, and Key Stage 4&5 Post GCSE. Finalists will be invited to perform their speech at Conway Hall in front of a panel of judges and VIPs from the field of Japanese language education and Japan-UK relations, for the chance to win some fantastic prizes – including a trip to Japan!
KS3 applicants should prepare a speech with the title "My Ideal Holiday". The theme may be interpreted in any way, and creativity is encouraged.
Applicants in the KS4 &KS5 pre-GCSE and KS4 & KS5 post-GCSE categories are free to choose their own theme.
Closing date for entries: Fri 24th March 2017
Finals Day: Sat 24th June 2017
Download the Application Pack below for more information, application forms and a poster that you can use to promote the contest within your school.
Nihongo Cup is organised by the Association for Language Learning (ALL) and the Japan Foundation London.
| | | |
| --- | --- | --- |
| The Japan Foundation Touring Film Programme 2017 | | |
Odd Obsessions - Desires, Hopes and Impulses in Japanese Cinema
Experience Japan through Cinema
The Japan Foundation Touring Film Programme returns this year with 14 fantastic Japanese films, offering an all-encompassing introduction to Japanese cinema through the prism of "desires, hopes and impulses".
Presenting films by established and up-and-coming directors, animation, documentary and classics, this year's programme promises to not only entertain but also provide a vivid insight into what drives human action.
For full details of the lineup and participating venues, please visit the Japan Foundation Touring Film Programme website.
| | |
| --- | --- |
| Date: | 3 February 2017 - 29 March 2017 |
| Venue: | Nationwide |
| | | |
| --- | --- | --- |
| Japan Foundation / BAJS Japanese Studies Postgraduate Workshop 2017: Make an Impact | | |
We are delighted to announce that the annual Japan Foundation and British Association for Japanese Studies (BAJS) Postgraduate Workshop will be held in 2017 at the University of Sheffield.
This workshop aims to assist the development of the next generation of Japan specialists in the UK. It is a great opportunity to receive practical advice on your research from senior colleagues, and to get to know fellow postgraduate students and others in the Japanese Studies community.
This year's interactive workshop will explore how emerging Japanese Studies researchers can increase the impact of their research on wider academia and society in the UK and Japan.
It will combine a series of presentations from senior colleagues on their own experience of conceiving, generating and recording the impact of their research with hands-on workshop sessions designed to allow participants to produce a skeleton statement of the potential impact and audience for their research, which can then be developed into a more formal impact statement for funding applications. In addition, there will be an opportunity to hear presentations from various agencies on potential sources of funding for current and future research.
Eligibility: This workshop is open to postgraduate students in Japanese Studies and those undertaking Japan related research in other disciplines. Priority registration will be given to PhD candidates. From 6th February 2017 registration will also be extended to Japanese Studies Masters students who are thinking about doing a PhD.
All participants will need to bring a wifi-enabled laptop or tablet with them to participate in the afternoon workshop sessions. Wifi access will be provided via eduroam.
| | |
| --- | --- |
| Date: | 24 February 2017 from 11.00am to 6.30pm |
| Venue: | University of Sheffield |
Booking: E-mail Julie Anne Robb at julieanne.robb@jpf.org.uk to register your interest in attending or if you have any enquiries. The last event was very popular so please get in touch as soon as possible if you would like to come along.
*The Japan Foundation will be able to offer partial travel grants to student participants. Please get in touch for more details.*
Image (left): donatas1205/Shutterstock.com
| | | |
| --- | --- | --- |
| A Silent Voice - Discover Japanese Studies through Anime! | | |
Attend the Japan Foundation Touring Film Programme screening of the emotional and beautifully animated school anime 'A Silent Voice' at HOME, Manchester, and discover opportunities to study Japanese Studies and Japanese Language in the UK through fun activities inspired by the film.
Before or after attending the screening of 'A Silent Voice' come to visit the 'Discover Japanese Studies' booth in the cinema foyer where you will have the opportunity to get advice from current students and graduates about studying Japanese at university and try your hand at a Japanese language taster.
All visitors to the Discover Japanese Studies booth will enter our free prize draw to win a selection of Japanese study resources to further their studies!
Discover Japanese Studies Booth in Cinema Foyer: from 4.30pm - 8.30pm
Screening of 'A Silent Voice' (12A) at HOME, Manchester: 5.40pm
| | |
| --- | --- |
| Date: | 26 February 2017 from 4.30pm to 8.30pm |
| Venue: | Cinema Foyer (2nd Floor), HOME, Manchester, M15 4FN |
Event Booking: Ticketed screening with concessions available. See HOME website to book tickets.
For more information about other Japan Foundation Touring Film Programme screenings please see the Japan Foundation Touring Film Programme website.
Related event: A level and GCSE students may also be interested in attending the 'Sixth Form and GCSE Students' Japan Day' which will be held at the University of Manchester on Friday 31 March 2017 by the Japan Society and the University of Manchester.
| | | |
| --- | --- | --- |
| Marugoto Japanese Language & Culture Course (A1 Beginner Stage 2 Level) | TERM 2 | | |
Term 2 of the Marugoto Japanese Language & Culture Course (A1 Stage 2 Level) is now open for enrolment!
This course is based on communicative approaches to learning, rather than traditional methods of language education that focus purely on grammar and sentence structure. It uses the Marugoto Coursebooks for Activities textbook series published by the Japan Foundation.
This course is suitable for those who may wish to learn basic Japanese conversation, such as those going to Japan on holiday or for business purposes, or those who want to learn it just for fun! You can view the course syllabus here.
The aim of this course is to use Japanese language skills to get to know people, order in Japanese restaurants and gain knowledge about Japanese customs. During the course, participants will be able to perform specific, practical tasks in Japanese. The course will not focus on language alone: learning about Japanese culture will also be an important element. More details of the course can be found here.
This course is perfect for beginners of Japanese who would like to use their new language skills in practical situations, and to really connect with Japanese society.
Term 2 Dates: 17 Jan 2017 - 21 Mar 2017 (every Tuesday), 19:00 - 21:00
Course Fee: £330 per ten-week term, including course textbook and materials
HOW TO ENROL: Email japanese@soas.ac.uk to arrange assessments
| | |
| --- | --- |
| Date: | 17 January 2017 - 21 March 2017 from 7.00pm to 9.00pm |
| Venue: | SOAS Language Centre, 22 Russell Square, London. WC1H 0XG |
| | | |
| --- | --- | --- |
| Children's Lives in Wartime Japan | | |
Manchester Central library are offering a glimpse into Wartime Japan with this exhibition of 50 picture diaries made by Japanese primary school children between 1944-1945.

Free entry, no booking required.

For more information, please click here

Image kindly provided by Peter Cave, Senior Lecturer in Japanese Studies at University of Manchester
| | |
| --- | --- |
| Date: | 1 February 2017 - 31 March 2017 |
| Venue: | Manchester Central Library |
| | | |
| --- | --- | --- |
| Japan Orientation at the University of East Anglia | | |
Japan Orientation is a focused short course which allows students to explore the latest approaches to Japanese Studies offered as part of the University of East Anglia's International Summer School.
The programme will be delivered by the University of East Anglia's specialised Centre for Japanese Studies (CJS) and the Sainsbury Institute for the Study of Japanese Arts and Cultures (SISJAC) and will concentrate on stimulating discussion with speakers who are leading researchers in the field of Japanese Studies, in culture, history, international relations, business, media and much more.
The course is suited to those currently at university who are interested in Japan, East Asia and the latest approaches to Japanese Studies.
Scholarships: There are 15 Scholarships on offer for the Japan Orientation module, including 12 fully funded places for applicants from the Visegrad Group (V4) countries (Czech Republic, Hungary, Poland and Slovakia), and 3 fully funded places for applicants from the UK and Europe (outside of the V4 countries).
Scholarship Application Deadline: 31 March 2017
For more information please see the website of the University of East Anglia.
| | |
| --- | --- |
| Date: | 24 June 2017 - 21 July 2017 |
| Venue: | University of East Anglia |