What's On
Click to see what's on in these sections
| | | |
| --- | --- | --- |
| Sex, Nudes, and the Everyday - Artist talk by Ryudai Takano | | |
Ryudai Takano, renowned photographer, is perhaps best known for his depiction of the nude male form. Growing up in the 70s and 80s, when artists increasingly began to openly discuss gender and sexuality in their works, Takano's early photographs are concerned with different forms of male beauty and tackle the idea of gender as a non-binary concept. His collection, "In My Room", portraying gender-ambiguous models, won him the 31st Kimura Ihei Commemorative Photography Award in 2006 and subsequently became part of the Japan Foundation's touring exhibition out of the ordinary / extraordinary: japanese contemporary photography which visited many UK cities, including London. Not content to specialise in just one artistic area, Takano's other inspirations include urban landscapes, light and shadow, and capturing the everyday.

For this special talk, taking place during Photo London where Takano is one of the exhibiting artists, he will introduce his works to date, illustrating how one artist can capture both the exceptional and the ordinary routine. Together with Lena Fritsch, Curator of Modern and Contemporary Art at the Ashmolean Museum (University of Oxford), he will also discuss gender and bodies in photographic images and what challenges lie in these sensitive and often controversial depictions.
| | |
| --- | --- |
| Date: | 18 May 2018 from 6.30pm to 8.00pm |
| Venue: | The Horse Hospital, Colonnade, Bloomsbury, London, WC1N 1JD |
This event is free to attend, but booking is essential. To book your place via Eventbrite, please click here.
Photo Credit: 赤い服を着たポートレート作品 (Wearing a red leather coat) from 'IN MY ROOM' series, 2002. 味噌を絞り出しているスナップ写真 (04.10.12.#13) from 'Daily snapshots' series, 2004. Photos courtesy of Yumiko Chiba Associates.
Takano's works will be exhibited at booth C13 as part of Photo London, at Somerset House, London, 17th-20th May 2018.
| | | |
| --- | --- | --- |
| Nihongo Cup 2018 - Finals Day | | |
Nihongo Cup 2018 - Finals Day
Come and see the UK's most talented young students of Japanese language at the Finals Day of the Nihongo Cup - the Japanese Speech Contest for Secondary Schools!
Students from all levels of secondary education – Key Stage 3, Key Stage 4 and Key Stage 5 – will showcase their amazing talent and hard work in their Japanese language studies while competing for some fantastic prizes – including a trip to Japan!
Entry is free – No booking required.
To download a poster for this event, click here.
To read our report about last year's finals day, click here.
| | |
| --- | --- |
| Date: | 16 June 2018 from 12.30pm to 4.30pm |
| Venue: | Conway Hall, 25 Red Lion Square, London WC1R 4RL |


The Nihongo Cup is co-organised by the Japanese Language Committee of the Association for Language Learning (ALL) and the Japan Foundation London.
| | | |
| --- | --- | --- |
| Rie Nakajima - Cyclic | | |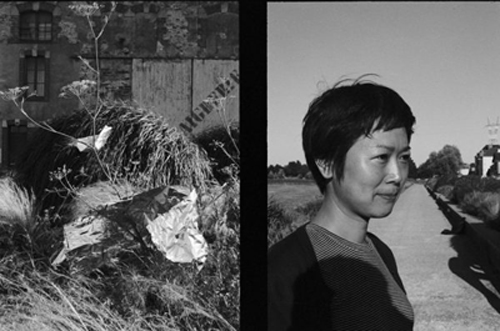 Rie Nakajima, photograph by Greg Pope
A captivating exhibition in which UK based experimental artist, Rie Nakajima fuses sculpture with sound. Best known for her work with sound art, Nakajima often uses a combination of kinetic devices, musical instruments and found objects in direct response to architectural space, and experiments with different mediums in order to probe and raise questions from her audience about the definition of art.
Taking place at Ikon Gallery, Birmingham, the exhibition will consist of entirely new work and includes a number of collaborative performances with other artists. This also includes a series of free performances such as her music project O Yama O, with Keiko Yamamoto which explores music with no genre and various other collaborations consisting of dance, free sculpture and much more.
| | |
| --- | --- |
| Date: | 21 March 2018 - 3 June 2018 |
| Venue: | Ikon Gallery, Birmingham |
For more information, please visit: https://www.ikon-gallery.org/event/rie-nakajima/