What's On
Click to see what's on in these sections
| | | |
| --- | --- | --- |
| Japanese Language Proficiency Test (JLPT) December 2018 | | |
The Japanese Language Proficiency Test (JLPT) is a test which evaluates and certifies the Japanese-Language proficiency of non-native speakers of Japanese. The test is conducted twice a year in Japan and various locations around the world. More than one million people in eighty-one countries and areas worldwide registered for the JLPT exam in 2017. Please visit the JLPT website for more information about the test. You can try sample questions here.
The next JLPT will take place on Sunday, 2 December 2018 at the three locations in the UK: SOAS, the University of London, the University of Edinburgh, and Cardiff University.
Please refer to the university websites for registration details.
Application deadlines:
Application dates vary according to the institution hosting the exam.
17 August 2018 – 5 October 2018 (London)
13 August 2018 – 5 October 2018 (Edinburgh)
20 August 2018 – 5 October 2018 (Cardiff)
The deadline for applications will be Friday, 5 October but it may close earlier if the test centre has reached its maximum capacity.
| | | |
| --- | --- | --- |
| JAEFF 2018: Youthquake | | |
This edition of the Japanese Avant-Garde Experimental Film Festival, in partnership with The Japan Foundation, riffs off the Oxford Dictionaries word of 2017: 'Youthquake'- defined as 'a significant cultural, political, or social change arising from the actions or influence of young people.'
From 'sun tribe' delinquents in Bad Boys, psychedelic drag queens in Funeral Parade of Roses, and heat-of-the-battle political documentary, to films from the influential Art Theatre Guild (ATG) film studio, the festival will showcase classic avant-garde films from the 1960s and 1970s that examine youth counterculture, the student movements, and general currents of dissatisfaction and rebellion.
Showing alongside these films are short experimental works from contemporary filmmakers and video artists that engage with life in present-day Japan.
| | |
| --- | --- |
| Date: | 21 September 2018 - 23 September 2018 |
| Venue: | Barbican Cinema, Close Up Film Centre, King's College London |
For more information and to book tickets through the JAEFF website, please click here
Image: Diary of a Shinjuku Thief, Dir. Nagisa Oshima
| | | |
| --- | --- | --- |
| Winds of Change - Japanese Contemporary Plays and Playwright Series | | |
This September an exciting month-long festival brings to the UK a new series of contemporary Japanese plays by the country's most celebrated playwrights.
The Japan Foundation is proud to be in partnership for Series 1, the first two weeks of the month, with Yellow Earth Theatre, StoneCrabs, and One Two Works.
Friday 7th & Saturday 8th September
Reading of "Fallout" and "Meet the Writer"
Friday 14th & Saturday 15th September
Reading of "+51 Aviacion, San Borja" and "Meet the Writer"
Date:
7 September 2018 - 15 September 2018
Venue:

Play readings (7th and 14th September): Marylebone Theatre (Regent's University London), 7 Garbutt Place, London, W1U 4RY

Meet the Writers (talks): Free Word Centre, 60 Farringdon Road, London, EC1R 3GA

Download Winds of Change 2018 Series 1 JPF
Booking: Tickets to play readings are £5.83.
Meet the Writer talks are free to attend, but booking is essential.
Please click on the event titles above to book tickets for each event.
Image credit:"+51 Aviacion, San Borja" (2015) at STspot (Yokohama) copyright Yuta Fukitsuka
| | | |
| --- | --- | --- |
| Countdown to Kickoff: Japan's rugby history one year out from the 2019 Rugby World Cup | | |
Yokohama 1874, courtesy of the World Rugby Museum, Twickenham
With just one year to go before the Rugby World Cup 2019's first match kicks off in Japan; the Japan Foundation London is delighted to announce a special symposium "Countdown to Kickoff: Japan's rugby history one year out from the 2019 Rugby World Cup", in partnership with SOAS Japan Research Centre.
Japan will be the first Asian nation to host the Rugby World Cup and the lead-up provides a great opportunity to reflect upon the relationship between Japan, rugby, and sporting mega-events.
The symposium will look at Japan's rugby history, its place within society and culture, and the possible effects and challenges of hosting such a major sporting event in the current climate. There will be a chance to reflect on the rationale of Japan's bid for the tournament, as well as an analysis of the orgnaisational differences between Japan's previous sporting mega-events, i.e. the 2002 FIFA World Cup and the 1998 Nagano Winter Olympics, and the upcoming 2019 Rugby World Cup. There will also be reflection on Japan's perfomance at the previous tournament and their prospects for the upcoming tournament. The symposium will be chaired by Dr J. Simon Rofe, the Programme Director of MA Global Diplomacy at SOAS whose research has a particular focus on diplomacy in sport.
We are delighted to be hosting four speakers at the symposium, who will reflect on a wide range of topics:
Session 1:
Phil McGowan (Curator of the World Rugby Museum, Twickenham) will discuss Japan's rugby history and introduce key characters up until the Second World War, placing Japanese rugby in a wide social context.
Session 2:
Helen Macnaughtan (Chair of the SOAS Japan Research Centre) will be talking about Japan's post war rugby history up until the present day, reflecting on the place of Japan's university, and steel and iron industry teams.
Session 3:
Simon Chadwick (Professor of Sports Industry, Salford University Manchester) will reflect on bidding for international sporting mega-events and explore some of the key economic and business issues affecting the 2019 Rugby World Cup.
Session 4:
Hilary Frank (Cornwall Council) will give a personal insight into some of Japan's previous mega-events such as the 1998 Nagano Winter Olympics and the 2002 FIFA World Cup. She will also reflect on Japan's 2015 World Cup Performance an the outlook for Japan as they prepare to become the host nation.
Please click here for a full list of the speakers' biographies.

| | |
| --- | --- |
| Date: | 20 September 2018 from 5.00pm to 8.00pm |
| Venue: | SOAS (Alumni Lecture Theatre, Paul Webly Wing), London |
This is a free to attend event but registration is required
Organisers: Japan Foundation London and SOAS Japan Research Centre
Sponsor:
Supported by:
This event will be follow by a reception with:
For further details: please click here
| | | |
| --- | --- | --- |
| Summer Explorers! 2018 | | |
Our popular Summer Explorers free film season returns! From puppetoon animation to Samurai comedy, and a film version of Japan's mega hit TV drama, we have something to suit all ages and tastes.
Sunday 12th August 2018: Courthouse Hotel Cinema - 19-21 Great Marlborough Street, London, W1F 7HL
His Master's Voice 2:00pm & 6:40pm Dir. Hiroyuki Itaya, 2014 | 95 min
In order to cheer up their little son, Sadakichi (Mayuta Fukuzaki) and his wife ask their gloomy looking neighbour, Taihei (Taihei Hayashiya), a former Rakugo storyteller, to give a performance for him. Sadakichi is deeply moved by his performance and hopes to become Taihei's apprentice.


Giovanni's Island 4:15pm Dir. Mizuho Nishikubo, 2014 | 104 min
In the aftermath of World War Two, the tiny island of Shikotan became part of the Sakhalin Oblast. On this unhealed border, friendship among children from two different countries timidly blossomed, striving to overcome language barriers and the waves of history. Inspired by true events.

Saturday 18th August 2018: Regent Street Cinema - 309 Regent Street, London, W1B 2UW
Chieri and Cherry 2:30pm Dir. Makoto Nakamura, 2015 | 54 min
The only friend Chieri has is a stuffed animal Cherry; it talks to her, helping her go through life in place of her late father. When she visits her grandmother's house, they find a stray dog giving birth to puppies, but a mean crow and strange monster come to steal them. Can Chieri and Cherry keep them safe?


Cat Samurai 3:50pm Dirs. Takeshi Watanabe and Yoshitaka Yamaguchi, 2014 | 100 min
Masterless samurai Kyutaru Madarame (Kazuki Kitamura) is hired by a dog-loving gang to get rid of a rival gang's cat. The only problem - when Madarame comes face to face with the cat in question, he can't go through with it... and is now the target of both gangs!


Oshin 5:50pm Dir. Shin Togashi, 2013 | 109 min
In 1907, 7-year-old Oshin is traded for 60kg of rice and sent to work in a lumber shop. Suspected of theft by the owners, she runs away into the mountains during a blizzard. Found by the kind Shunsaku, Oshin learns how to read and write, and the importance of independent thinking. A remake of the biggest hit drama in Japanese TV history.

Date:
12 August 2018 - 18 August 2018
Venue:

12 August - Courthouse Hotel Cinema, 19-21 Great Marlborough Street, London, W1F 7HL
18 August - Regent Street Cinema, 309 Regent Street, London, W1B 2UW
These screenings are free to attend but booking is essential. To book your place via Eventbrite, please click below:
Image credits:
His Master's Voice - image: copyright His Master's Voice Film Partners
Chieri and Cherry - image: copyright Chieri and Cherry Partners
Cat Samurai - image: copyright Neko Samurai Production Committee
Oshin - image: copyright Oshin Film Partners
| | | |
| --- | --- | --- |
| Japanese Study Seminar in Alsace 2018: Call for Participation! | | |
The Japan Foundation and Centre Européen d'Études Japonaises d'Alsace (CEEJA) are now accepting applications for participation in this year's Japanese Study Seminar scheduled for 15 to 16 October 2018 at CEEJA, in Kientzheim, France. The official language of the seminar will be JAPANESE (no interpretation).
The Japan Foundation and CEEJA have carried out a series of seminars since 2007, with an aim to encourage networking among young researchers on Japan in Europe and further promote Japanese studies in Europe.
Participants will join a two-day intensive workshop in the cozy and intimate atmosphere of CEEJA's facility in Kientzheim where they will present and discuss their current research projects with fellow participants and a guest mentor.
The theme of this year's seminar will be 'Transfiguration of employment at the time of globalization and technical innovation: A question about Japanese employment practice in the present and the future (グローバル化と技術革新の時代における雇用の変貌:日本型雇用慣行の現在・将来を問う).'
We are calling for applications from young researchers in Europe specialising in Sociology, Gender Studies, Literature, History, Arts, Language, Philosophy, Political Science, Economics, etc.
Please note the deadline for applications has now closed.
For further details including eligibility and application procedures, please visit the Japan Foundation Tokyo website here.
| | |
| --- | --- |
| Date: | 15 October 2018 - 16 October 2018 |
| Venue: | Centre Européen d'Études Japonaises d'Alsace (CEEJA), Kientzheim, France |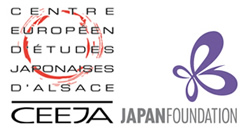 | | | |
| --- | --- | --- |
| BAJS 2018 Conference: Crisis? What Crisis? Continuity, and Change in Japan. | | |
The 2018 British Association for Japanese Studies (BAJS) 2018 conference "Crisis? What Crisis? Continuity and Change in Japan" will bring together scholars and students from a wide range of locations and fields to discuss the relevance of viewing Japan as being in states of social, economic, and/or demographic crisis. With Japan creating, resisting, and implementing major constitutional changes in recent years, signs of sustained growth have begun to emerge and a resurgent image of what it means to be Japanese is being promoted, particularly with the 2020 Tokyo Olympics approaching. The BAJS conference will look at the relevence of a crisis and continuity framework in modern Japanese Studies discourse.
Accompanying the talks from a wide range of speakers, the conference will also include a conference film programme, a postgraduate student workshop, and a postgraduate student poster session.
The key note speakers for this conference are Professor Mori Yashitaka (Tokyo University of the Arts) and Professor Gennifer Weisenfeld (Duke University) who will be exploring cultural and social change in Japan from two different perspectives.
| | |
| --- | --- |
| Date: | 5 September 2018 - 7 September 2018 |
| Venue: | The University of Sheffield, Sheffiled |
For more information and for registration details please visit the BAJS website
| | | |
| --- | --- | --- |
| Full of Noises presents: Tomoko Sauvage and ASUNA | | |
Tomoko Sauvage is an artist and musician whose work investigates the sculpturalrity of sound and improvisation in relation to the environment. Sauvage is known for her musical/visual research into 'natural synthesisers' of her own invention, composed of diverse fluid, bowls, ceramic, light and underwater amplification. For Yo No Bi, Tomoko will present the UK premiere of 'Pacific Pacific', and aural and visual voyage through the Pacific Ocean.
ASUNA produces installation works and live performances including 'Each Organ', a sound installation that explores the etymology of the portable electric organ. His performances make use of many tiny cheap toys to create a multilayered and fascinating universe of drones, loops and occasional pop implosions. He has released over 60 works on various labels around the world and 2018 will see him touring his piece '100 keyboards' around Europe, commencing with the Yo No Bi tour.
| | |
| --- | --- |
| Date: | 17 August 2018 - 19 August 2018 |
| Venue: | Cookes Studios & the Nan Tait Centre, Abbey Road, Barrow-In-Furness |
To book tickets through Full of Noises festival eventbrite page, click here
| | | |
| --- | --- | --- |
| Tatsuo Miyajima at the William Morris Gallery | | |
This new display at the William Morris Gallery features work by Tatsuo Miyajima, one of Japan's foremost contemporary artists. Through his work he explores the concept of time, incorporating original material made around the establishment of Greenwich Mean Time in 1884 with his trademark "Miyajima numbers". For his latest work, Miyajima has collaborated with William Morris, using his iconic Bird fabric from 1878 to create a new work in the series.
| | |
| --- | --- |
| Date: | 16 June 2018 - 23 September 2018 |
| Venue: | William Morris Gallery, Lloyd Park, Forest Road, Walthamstow, London E17 4PP |
Admission is free.
For more information please visit: http://www.wmgallery.org.uk/whats-on/exhibitions-43/tatsuo-miyajima
Image: © Tatsuo Miyajima; courtesy Lisson Gallery