What's On
Click to see what's on in these sections
| | | |
| --- | --- | --- |
| The Many Faces of Noh - Talk and Demonstration by Hideta Kitazawa | | |
Noh is a traditional form of Japanese theatre characterised by its use of masks. A key element of the performance, Noh masks are both highly detailed and deeply expressive. Originating from just 60 basic designs, today there are believed to be over 200 different kinds in use.

Following the success of his talk in 2009 and as a precursor to the Noh performance 'Noh time like the present…' A Tribute to Akira Matsui, the Japan Foundation are delighted to welcome back second-generation Noh mask carver Hideta Kitazawa. With Kitazawa, this illustrated talk will briefly explore the history of Noh masks and their role in Noh theatre, and will feature a live demonstration of the carving techniques used to create these distinctive pieces.
Kitazawa will also discuss the different types of Noh masks and will examine how the creation and carving process has evolved since 14th century. Drawing on his personal experiences as both a Shinto temple carver and mask maker, Kitazawa's talk will provide an invaluable insight into this ancient art.
Date:
21 February 2017 from 6.30pm
Venue:

Foyles Bookshop, Level 6
107 Charing Cross Rd, London, WC2H 0DT
Booking:
This event is free to attend but booking is essential. To book your place via Eventbrite, please visit: the-many-faces-of-noh.eventbrite.co.uk
This event was organised in partnership with Unanico Group, Richard Emmert & Jannette Cheong who are presenting: 'Noh time like the present...' A Tribute to Akira Matsui at LSO St Luke's on 24 & 25 February. You can see three of Kitazawa's masks in action in these performances. To purchase tickets, please visit the LSO website.
Hideta Kitazawa's lecture is part of a series of lectures/demonstration workshop on the making and role of Noh masks at the following locations:
| | | |
| --- | --- | --- |
| Japan Now at the British Library | | |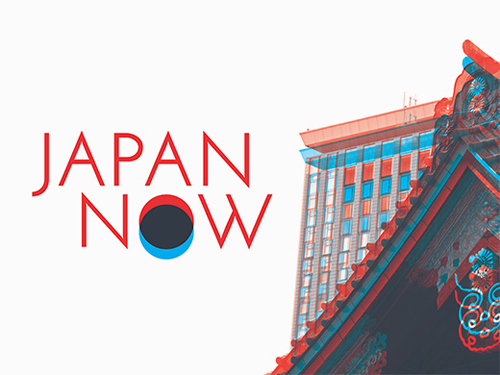 After a very popular event in its inaugural year, Japan Now returns to the British Library with a packed day exploring the literature and culture of this fascinating country, with a range of artists, writers and translators. Alex Kerr, author of the acclaimed book, Lost Japan, reflects on the Japanese landscape and sense of place, alongside Takero Shimazaki, a Japanese architect based in the UK.

We celebrate a range of newly published fiction in English translation, with brilliant writers, including Hiromi Kawakami, author of Strange Weather In Tokyo, Masatsugu Ono and Tomoka Shibasaki reading and discussing their work. We also celebrate the work of the translator, through the Keshiki series, eight chapbooks which are newly published for the Japan Now event.

One of Japan's exciting new generation of filmmakers Momoko Ando, will discuss global influences on her practice, alongside celebrated novelist Yoko Tawada, who joins us from Berlin.

This is an unmissable opportunity to take the pulse of the nation through its artists and their imagination, and to get books signed at the event.
| | |
| --- | --- |
| Date: | 25 February 2017 from 11.00am to 5.00pm |
| Venue: | Knowledge Centre The British Library 96 Euston Road London NW1 2DB |
Please visit the British Library website for full details and to book tickets: https://www.bl.uk/events/japan-now-25-feb-2017-1100
Programmed by Modern Culture in partnership with the Japan Foundation and Writers' Centre Norwich and supported by Great Britain Sasakawa Foundation, the Nippon Foundation and the Japan Society.
| | | |
| --- | --- | --- |
| The Japan Foundation Touring Film Programme 2017 | | |
Odd Obsessions - Desires, Hopes and Impulses in Japanese Cinema
Experience Japan through Cinema
The Japan Foundation Touring Film Programme returns this year with 14 fantastic Japanese films, offering an all-encompassing introduction to Japanese cinema through the prism of "desires, hopes and impulses".
Presenting films by established and up-and-coming directors, animation, documentary and classics, this year's programme promises to not only entertain but also provide a vivid insight into what drives human action.
For full details of the lineup and participating venues, please visit the Japan Foundation Touring Film Programme website.
| | |
| --- | --- |
| Date: | 3 February 2017 - 29 March 2017 |
| Venue: | Nationwide |
| | | |
| --- | --- | --- |
| Children's Lives in Wartime Japan | | |
Manchester Central library are offering a glimpse into Wartime Japan with this exhibition of 50 picture diaries made by Japanese primary school children between 1944-1945.

Free entry, no booking required.

For more information, please click here

Image kindly provided by Peter Cave, Senior Lecturer in Japanese Studies at University of Manchester
| | |
| --- | --- |
| Date: | 1 February 2017 - 31 March 2017 |
| Venue: | Manchester Central Library |